Executive Team
Sandra Farwell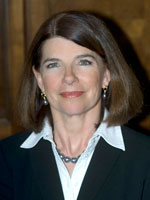 Sandra Farwell is President of The Farwell Group which she established in 1991. She has been an Executive Recruiter specializing in the financial services industry in South Florida for more than twenty-five years and has worked with all areas of the financial markets. Using her command of the industry, understanding of client issues, broad network, and astute assessment ability, Sandra is able to deliver the right candidate for each position, earning her the trust of clients and candidates and a reputation for outstanding client service.
Her commitment to performance, quality and results while working as a partner with her clients has resulted in a 99% repeat business. She has completed assignments to recruit talent at all levels of her clients' corporations, from CEO to Junior Officer.
Sandra is originally from England and has lived all over the world. She has a BA in languages from Georgia State University.  

Bay Elliott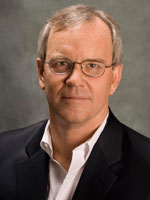 Bay is Executive Vice President of The Farwell Group. He joined the group in late 1994 and his primary focus is building high performance teams and working with "level five leaders": placing mid to senior level positions in Finance, Marketing/ Sales, Operations, Administration and IT. He takes great pride in partnering with his client companies and not only understanding the scope of their needs and performance objectives but also in bringing in exactly what the client wants and needs. His commitment to excellence, quality and efficacy has resulted in never loosing a client. The Farwell Group is consistently ranked as one of the top recruiting firms in South Florida.
Prior to joining The Farwell Group, Bay was President of WorldLink and the International Division with Premiere Technologies. He also served as a co-founder and EVP with both National Marine and Airfoil America. Prior to this he was an Operations Officer and Line Pilot with Eastern Air Lines. He also served in fleet squadrons aboard the US Naval Carriers: USS Enterprise and USS Ranger as a Navy Pilot and Division Officer and as an Advanced Jet Flight Instructor in the Naval Training Command.
Bay has a BA from Boston College, spent a year at the Institute for European Studies/ University of Vienna, Austria, U.S. Naval Flight Schools, many management and leadership schools. He also attended the University of Southern California toward a MS Systems Management while on active duty in the Navy, Leadership Development training at the Advanced Human Studies Institute as well as various other technical, professional, certification training programs.
Check our Job Postings:
Peruse current search assignments and apply for these positions by automatically linking with one of our executive recruiters.